Emma Watson was spotted in Cabo San Lucas, Mexico wearing a bikini, out and about in Venice, California with her friend Rafael, and also while at a meeting in Venice, California she had coffee. Please check out the candid photos in our gallery!
The Gallery Links
Emma Watson is in the Joy Germany July 2019 issue of their magazine, we have added 1 new high-quality photo to our gallery.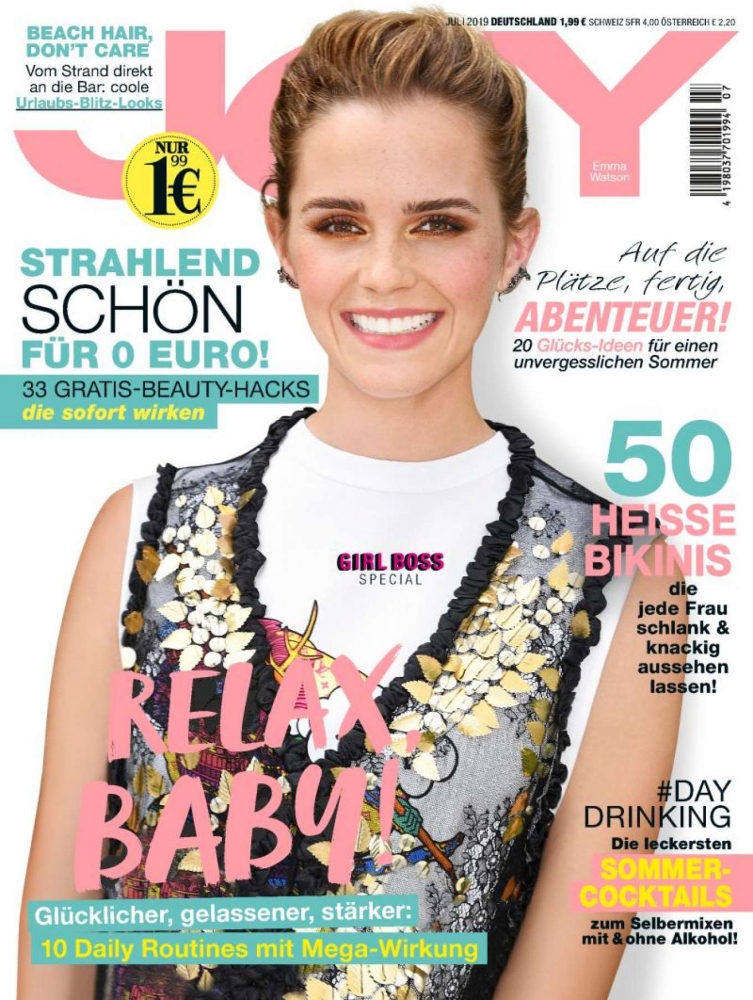 The Gallery Link
Emma Watson was at The New York Times How to: Academy, speaking with Dr. Denis Mukwege, during the "In Conversation With" on May 15th, 2019. We have added 71 medium to high-quality photos to our gallery. Please enjoy!
The Gallery Link